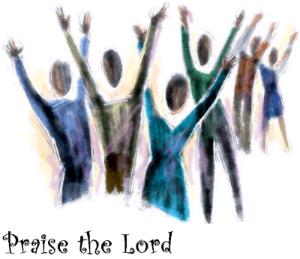 MY  daily reflection and prayer: Friday October 31, 2014
Dear my friends,
Here is the Gospel for us today, according to St. Luke 14:1-6.
On a Sabbath Jesus went to dine at the home of one of the leading Pharisees, and the people there were observing him carefully. In front of him there was a man suffering from dropsy. Jesus spoke to the scholars of the law and Pharisees in reply, asking, "Is it lawful to cure on the Sabbath or not?" But they kept silent; so he took the man and, after he had healed him, dismissed him. Then he said to them "Who among you, if your son or ox falls into a cistern, would not immediately pull him out on the Sabbath day?" But they were unable to answer his question.
This is the Gospel of the Lord. Praise to You Lord Jesus Christ.
***
In the controversy of the Sabbath between the Pharisees and Jesus, we are able to learn about God's work of love and mercy that never rests. To the Pharisees who observe Him carefully with suspicion, Jesus challenges them with a fundamental question, "Is it lawful to cure on the Sabbath or not?"
Here, Jesus wants to show them that the law of love supersedes the law of Sabbath. He also shows the fallacy of the Pharisees' legalism by pointing to God's intention for the Sabbath that is to do good and to heal for His people. He already knows that His hosts want to catch Him in the act of breaking their Sabbath rituals.
Jesus reminds them and teaches us that the Sabbath is meant to be a time to remember and celebrate God's goodness and the goodness of His works, both in creation and redemption. It is a day set apart for the praise of God, His work of creation, and His saving actions on our behalf.
In Perpetual Adoration of the Eucharist we take a rest in Jesus Christ, the Lord of Sabbath. There we worship Jesus Christ who has the power to heal and to set us free from ignorance, error, intolerance, and prejudice. Let's faithfully worship Him, that we care able to treat our neighbor with love and mercy in all situations as He has done for us.
Let's pray: Lord Jesus Christ, may we always adore You in Perpetual Adoration of the Eucharist. May we worship You also both in our works and in our rest, and in the way we treat our neighbor. Fill us with Your love and keep us free from an intolerant spirit that we may always seek to please You and to bring good to our neighbor as well, forever and ever. Amen.
Photo credit: Gospel Standard