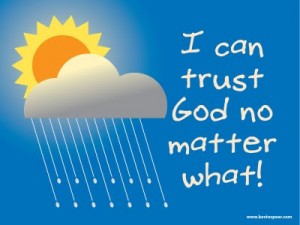 MY daily reflection and prayer. Monday, September 01, 3014:
"Today has this scripture been fulfilled in your ears." (Luke 4:21)
The gospel proclaimed to us today is very special for me. Jesus goes weekly to the synagogue in His hometown, Nazareth, to worship and on occasion to read the Scriptures. This is the quotation He reads to the people. "The Spirit of the Lord is upon me, because he anointed me to preach good tidings to the poor: He has sent me to proclaim release to the captives, and recovering of sight to the blind, to set at liberty them that are bruised, to proclaim the acceptable year of the Lord" (Luke 4:18-19).
It's quoted from the book of the prophet Isaiah. Jesus gives a comment shortly and clearly on the Scriptures to the people, "Today has this scripture been fulfilled in your ears" (Luke 4:21).
Unfortunately, His hometown folks do not believe in Him. Yes, they listen with rapt attention on His preaching because they have heard about the miracles He has performed in other towns. But they do not believe, even they reject Him. They doubt and wonder: What sign would He do in His hometown?
Jesus startles them with a seeming rebuke that no prophet or servant of God can receive honor among his own people. He then angers them and compliments the Gentiles who have shown more faith in God than they as the "chosen ones" of Israel.
Jesus says to them, "There were many widows in Israel in the days of Elijah, when the heaven was shut up three years and six months, when there came a great famine over all the land; and unto none of them was Elijah sent, but only to Zarephath, in the land of Sidon, unto a woman that was a widow. And there were many lepers in Israel in the time of Elisha the prophet; and none of them was cleansed, but only Naaman the Syrian" (Luke 4:25-27).
When they hear this, they are all filled with wrath in the synagogue and they rise up, and cast Him forth out of the city, and lead Him unto the brow of the hill whereon their city was built, that they want to throw Him down headlong (Luke 4:29).
What can we contemplate the gospel proclaimed for us today?
The word "gospel" means "good news". Isaiah had prophesied that the Messiah would come in the power of the Holy Spirit to bring freedom to those oppressed by sin and evil (see Isaiah 61:1-2). Jesus comes to set people free from the worst tyranny possible that is the tyranny of slavery to sin and the fear of death, and the destruction of both body and soul. His power alone can save us from emptiness and poverty of spirit, from confusion and error, and from the fear of death and hopelessness. The gospel of salvation is "good news" for us today.
Based on the gospel I learn that by doing Perpetual Adoration of the Eucharist, His promise of salvation would be fulfilled in our life. Jesus Christ is inviting us to discover the deepest meaning of our life in worshiping Him. He is giving us a chance to allow His presence to make a deep change in our life. He is allowing us to discover Him in faith.
Jesus has a plan to make our life a luminous witness to the power of His grace. He wants to fill our life with His holiness and help us be a light for others. He can do miracles in our life. He can help us live the virtues which are most costly for us. Let us take a risk for Jesus Christ and trust Him totally.
Let's pray: Lord Jesus Christ, we know you want to do great things in our life. By Perpetual Adoration of the Eucharist, help us to see how you can transform the ordinary, seemingly unimportant circumstances of our day into moments when Your grace triumphs. Enable us to be docile to Your Holy Spirit, so He can do miracles in our life, now and forever. Amen.
Girli Kebon Dalem
SALAM TIGA JARI: Persatuan Indonesia dalam Keragaman
»̶•̵̭̌•̵̭̌✽̤̈̊•Ɓέяќǎђ•ĐǎƖєm•✽̤̥̈̊•̵̭̌•̵̭̌«̶
"abdi Dalem palawija"
Majalah INSPIRASI, Lentera yang Membebaskan
Komisi Hubungan Antaragama dan Kepercayaan Keuskupan Agung Semarang
Photo credit: Courtesy of Christian in Recovery