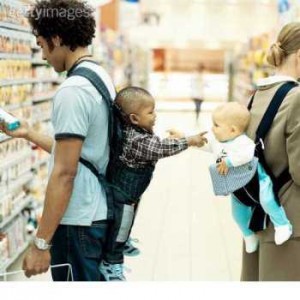 MY daily reflection and prayer. Friday, August 22, 2014
"You shall love the Lord your God with all your heart, and with all your soul, and with your entire mind. You shall love your neighbor as yourself. On these two depend all the law and the prophets" (Matthew 22:37-40)
Before reflecting some basic questions related to the work of love, it may be helpful for us to mention briefly the context in which we all have to live and love. First of all, God loves each of us. Then, we shall love each other. Love is amazing grace that God has done in our lives.
As the followers of Christ we realize that in Him love is always constantly born anew. Christ's love is unpredictable in its power. It will always urge us to moving forward.
Living in love is more than keeping God's law and commandments. This is the attitude of the Pharisees who always pride themselves in the knowledge of the law of God through Moses' heritage and the commandments. Jesus criticizes it.
So, to those tested Him to see if Jesus correctly understood the law as they did, He startled them with His profound simplicity and mastery of the law of God and its purpose. Loving God and so loving others is the great commandment.
In teaching on love, Jesus quotes the Deuteronomy 6:5, "You shall love the Lord your God with all your heart, and with all your soul, and with all your might" as the first. And the second, He quotes the Leviticus 19:18, "you shall love your neighbor as yourself".
By quoting these commandments, Jesus wants to show us what God requires of us. What's that? Simply that we love as He loves!
We believe in God who is love. Everything He does flows from His love for us. Remember what St. John proclaims, "For God so loved the world, that He gave His only begotten Son, that whatsoever believe on Him should not perish, but have eternal life" (John 3:16). Why? St. John answers, "Because God is love. He that love not knows not God, for God is love" (1 John 4:8). And again, St. John proclaims, "Herein was the love of God manifested in us, that God has sent only begotten Son into the world that we might live through Him" (1 John 4:9).
So now, God loved us first and our love for Him is a response to His exceeding grace and kindness towards us. If God so loved us, we ought to love one another as well.
Firstly, we love God. Secondly, we love of neighbor. It is firmly grounded in the love of God. So, the more we know of God's love, the more we love what He loves. Also, the more we know of God's love, the more we love Him and the more we love Him, the greater we believe and hope in His love.
How does our love for God and for our neighbor grow in us? Of course, it needs faith in God and hope in His promises. It strengthens us in the love of God as well as the love of the others.
Thanks solely to this encounter with God's love which enrich friendship. It liberates us from our narrowness and selfish. Let's love God with all our heart, and with all our soul, and with all our might as the first, then we shall love our neighbor as ourselves. Let us to love somebody as God loves us. His love for us will constantly reborn anew and so does our love to others.
Perpetual Adoration of the Eucharist strengthens us in loving God and others. It is also an expression of our love to God with all our heart, and with all our soul, and with all our might as the first, and our love to the others as the second. As Pope Francis teaches to us, that without prolonged moments of adoration, our work easily becomes meaningless. We lose energy as a result of weariness and difficulties, and our fervor dies out! The Church urgently needs the deep breath of prayer. To my great joy that the perpetual adoration of the Eucharist is growing at every level of ecclesial life (Cf. Evangelii Gaudium 262)
Let's pray: Lord Jesus Christ, help us to understand Your law of love. Thanks to be to God that Your love surpasses all. Flood our heart with Your endless love and increase our faith and hope in Your promises. May we love You, oh, Lord and God, with all our heart, and with all our soul, and with all our might, then we love our neighbor as ourselves and also as You loves them all, now and forever. Amen.
SALAM TIGA JARI: Persatuan Indonesia dalam Keragaman