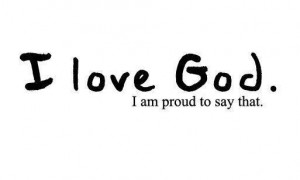 MY daily reflection and prayer:
Dear friends,
Here is the Gospel for us today, according to St. Matthew 22:34-40
When the Pharisees heard that Jesus had silenced the Sadducees, they gathered together, and one of them, a scholar of the law tested humbly asking, "Teacher, which commandment in the law is the greatest?" He said to him, "You shall love the Lord, your God, with all your heart, with all your soul, and with all your mind. This is the greatest and the first commandment. The second is like it: You shall love your neighbor as yourself. The whole law and the prophets depend on these two commandments."
This is the Gospel of the Lord. Praise to You Lord Jesus Christ.
***
The Gospel today proclaims Jesus who summarizes the whole of the law in two great commandments found in Deuteronomy 6:5, "You shall love the Lord your God with all your heart, and with all your soul, and with all your might" and Leviticus 19:18, "you shall love your neighbor as yourself". He commands us to love God first above all else. He wants us to love Him personally, wholeheartedly, and without any reservation or compromise.
What is love? It is the gift of giving oneself for the good of others. It is wholly other oriented and directed to the welfare and benefit of others.
True love is not rooted in pleasing ourselves. It is not self-centered and possessive. It is wholly directed and oriented to what is good rather than evil. It is rooted in God's truth and righteousness.
In Perpetual Adoration if the Eucharist, we learn to love God who loves us first wholly, completely, and perfectly for our sake. God loves us in our weakness, in our fallen and sinful condition. There we ask the Lord Jesus Christ to flood our heart with His love through the gift of the Holy Spirit.
Let's pray: give us a new freedom to love as You love. Flood our heart with Your love and increase our faith and hope in Your promises. Help us to give ourselves in generous service to others as You have so generously given Yourself to us, forever and ever.
Wisma Fransiskus Muntilan
»̶•̵̭̌•̵̭̌✽̤̈̊•Ɓέяќǎђ•Đǎlєm•✽̤̥̈̊•̵̭̌•̵̭̌«̶
"abdi Dalem palawija"
Majalah INSPIRASI, Lentera yang Membebaskan
Komisi Hubungan Antaragama dan Kepercayaan Keuskupan Agung Semarang
Photo credit: Ilustrated