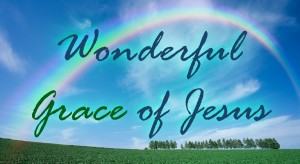 MY daily reflection and prayer:
Sunday, October 5, 2014
Dear my friends,
Here is the Gospel for us today, according St. Matthew 21:33-43.
Jesus said to the chief priests and the elders of the people: "Hear another parable. There was a landowner who planted a vineyard, put a hedge around it, dug a wine press in it, and built a tower. Then he leased it to tenants and went on a journey.
When vintage time drew near, he sent his servants to the tenants to obtain his produce. But the tenants seized the servants and one they beat, another they killed, and a third they stoned. Again he sent other servants, more numerous than the first ones, but they treated them in the same way.
Finally, he sent his son to them, thinking, 'They will respect my son.' But when the tenants saw the son, they said to one another, 'This is the heir. Come, let us kill him and acquire his inheritance.' They seized him, threw him out of the vineyard, and killed him. What will the owner of the vineyard do to those tenants when he comes?" They answered him, "He will put those wretched men to a wretched death and lease his vineyard to other tenants who will give him the produce at the proper times."
Jesus said to them, "Did you never read in the Scriptures: The stone that the builders rejected has become the cornerstone; by the Lord has this been done, and it is wonderful in our eyes? Therefore, I say to you, the kingdom of God will be taken away from you and given to a people that will produce its fruit."
This is the Gospel of the Lord. Praise to You Lord Jesus Christ.
***
Jesus' parable on the vineyard and tenants contained both a prophetic message and a warning to us. He predicts on His rejection, death and resurrection for redeeming us. He then warns us that our unfaithfulness will yield bad fruit if we do not repent and change our lives.
Jesus' parable tells us of God's love, generosity and amazing grace. God has this been done, and it is wonderful in our eyes! He gives us not only an amazing grace but also a wonderful work. He, likewise trusts us enough to give us freedom to have life as we choose. God is so patient and just. He forgives the tenants their debts so many times.
Jesus knows He would be rejected by His own people and be killed, but He also knows that would not be the end. After rejection would come the glory of resurrection and ascension to the right hand of the Father in heaven.
In Perpetual Adoration of the Eucharist, we worship Jesus Christ, the Lord who continues to bless us today with the gift of His kingdom of heaven. We adore Him who promises that we will bear much fruit if we stay in Him and remain faithful to Him.
Let's pray: Lord Jesus Christ, You entrust us with Your gifts and grace. You give us a particular work to do in Your vineyard. You promise that what we do for You, will not be in vain. Help us to serve You and others with joyful hope and with confidence in Your victory, now and forever. Amen.
Girli Kebon Dalem
»̶•̵̭̌•̵̭̌✽̤̈̊•Ɓέяќǎђ•Đǎlєm•✽̤̥̈̊•̵̭̌•̵̭̌«̶
"abdi Dalem palawija"
Majalah INSPIRASI, Lentera yang Membebaskan
Photo credit: Ilustrated (Preaching musician)