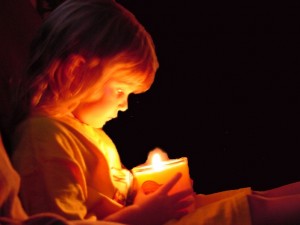 MY daily reflection and prayer:
Thursday, October 23, 2014
Dear my friends,
Here is the Gospel for us today, according to St. Luke 12:49-53.
Jesus said to his disciples: "I have come to set the earth on fire, and how I wish it were already blazing! There is a baptism with which I must be baptized, and how great is my anguish until it is accomplished! Do you think that I have come to establish peace on the earth? No, I tell you, but rather division.
From now on a household of five will be divided, three against two and two against three; a father will be divided against his son and a son against his father, a mother against her daughter and a daughter against her mother, a mother-in-law against her daughter-in-law and a daughter-in-law against her mother-in-law."
***
Jesus shocks us with His word when declares that He will cast fire and cause division rather than peace upon the earth.
What does it mean?
Let's focus on the topic about fire which Jesus talk about. What kind of fire does Jesus have in mind?
In the Bible, fire is often associated with God and His action in the world and in the lives of His people. The fire of God's purifying love and cleansing our lives.
Let me quote some for example. God speaks to Moses in a symbol of fire, such as the burning bush which is not consumed (Exodus 3:2). The image of fire symbolizes God's glory (Ezekiel 1:4, 13), His protective presence (2 Kings 6:17), His holiness (Deuteronomy 4:24), righteous judgment (Zechariah 13:9), and His wrath against sin (Isaiah 66:15-16). Even, it symbolizes Holy Spirit (Matthew 3:11 and Acts 2:3).
Last but not least, the image of fire is related to the love of God for us and our love to the Lord Jesus Christ. The love of God burns and purifies our lives.
In Perpetual Adoration of the Eucharist, we worship Jesus Christ who challenges us to examine who we love first and foremost. We must love God above all else. May the love of Jesus Christ compel us to put God first in all we do with the fire of our love to God and our neighbors.
Let's pray: Lord Jesus Christ, may Your love burn us and transform our lives that we may truly desire nothing more than live with You. Make us strong in love and fidelity that nothing may hinder us from doing Your will, now and forever. Amen.
Girli Kebon Dalem
»̶•̵̭̌•̵̭̌✽̤̈̊•Ɓέяќǎђ•Đǎlєm•✽̤̥̈̊•̵̭̌•̵̭̌«̶
"abdi Dalem palawija"
Majalah INSPIRASI, Lentera yang Membebaskan
Komisi Hubungan Antaragama dan Kepercayaan Keuskupan Agung Semarang
Photo credit: Ilustrated (Kingdom walking)