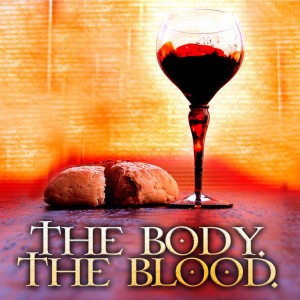 MY daily reflection and prayer:
Sunday, June 07, 2015
Feast of the Body and Blood of Christ
Dear my friends,
Here is the Gospel for us today according to St Mark 14:12-16, 22-26
And on the first day of Unleavened Bread, when they sacrificed the passover lamb, his disciples said to him, "Where will you have us go and prepare for you to eat the passover?" And he sent two of his disciples, and said to them, "Go into the city, and a man carrying a jar of water will meet you; follow him, and wherever he enters, say to the householder, `The Teacher says, Where is my guest room, where I am to eat the passover with my disciples?' And he will show you a large upper room furnished and ready; there prepare for us." 16 And the disciples set out and went to the city, and found it as he had told them; and they prepared the passover. And as they were eating, he took bread, and blessed, and broke it, and gave it to them, and said, "Take; this is my body." And he took a cup, and when he had given thanks he gave it to them, and they all drank of it. And he said to them, "This is my blood of the covenant, which is poured out for many. Truly, I say to you, I shall not drink again of the fruit of the vine until that day when I drink it new in the kingdom of God." And when they had sung a hymn, they went out to the Mount of Olives.
This is the Gospel of the Lord. Praise to you Lord Jesus Christ.
***
Today is the Feast of the Body and Blood of Jesus Christ. He offers himself as food and drink to each of us. Why dos he offer himself as food and drink to us?
In the Last Supper he celebrated the first Eucharist for us. In this Last Supper for the first time,  Jesus Christ has identified the bread as his body and the cup as his blood. He commands his disciples to eat his flesh and drink his blood. He also invites us to take his life into the very center of our being.
Jesus Christ offers himself as food and drink to each of us. He offers the very life of God himself.
He instructs us to do this in remembrance of me.
Our celebration of the Lord's Supper anticipates the final day when the Lord Jesus Christ will feast anew with his disciples in the heavenly marriage feast of the Lamb and his Bride. When we receive from the Lord's table we unite ourselves to Jesus Christ, who makes us sharers in his body and blood.
In the Perpetual Adoration of the Eucharist we thanks to Jesus Christ for the principal fruit of receiving the Eucharist that is an intimate union with Christ. It strengthens us in charity and enables us to be more firmly rooted in the love of Christ.
Let's pray: Lord Jesus Christ, you are our Bread of Life and the Cup of Salvation. Sustain us with your very own presence and life. May we always hunger for you and be satisfied in you alone now and forever. Amen.
Kredit foto: Ilustrasi (Ist)