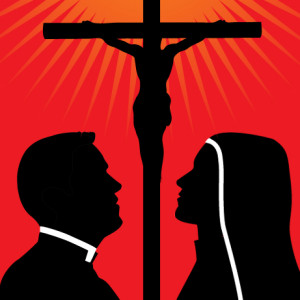 MY daily reflection and prayer:
Wednesday, July 8, 2015
Fourteenth Week in Ordinary Time
Dear my friends,
Here is the Gospel for us today according to Matthew 10:1-7
And he called to him his twelve disciples and gave them authority over unclean spirits, to cast them out, and to heal every disease and  every infirmity. The names of the twelve apostles are these: first, Simon, who is called Peter, and Andrew his brother; James the son of Zeb'edee, and John his brother; Philip and Bartholomew; Thomas and Matthew the tax collector; James the son of Alphaeus, and Thaddaeus; Simon the Cananaean, and Judas Iscariot, who betrayed him. These twelve Jesus sent out, charging them, "Go nowhere among the Gentiles, and enter no town of the Samaritans, but go rather to the lost sheep of the house of Israel. And preach as you go, saying, `The kingdom of heaven is at hand.'
This is the Gospel of the Lord. Praise to you Lord Jesus Christ.
***
TODAY is our anniversary of our priesthood. Nineteen years ago,  Julius Cardinal Darmaatmadja SJ ordained us, July 8th 1996.  Thanks to God for the priesthood he grants to me and my friends.
For me, priesthood is a mystery of God election. I am not a holy man. I am a sinner. But God loves me and calls me to be his priest.
The Gospel today proclaims Jesus Christ who chooses ordinary people to do extraordinary work to spread the good news to world. He commissions his disciples to carry on the works which he has done. They have to speak God's word and to bring his healing power to the weary and oppressed.
As Jesus Christ has chosen very ordinary people to be his apostles, so he has chosen us to be his priests. He chooses us from the common people who do ordinary things.
In the Perpetual Adoration of the Eucharist we thank to Jesus Christ for his priesthood. We have nothing to offer. We believe that Jesus Christ wants to work in and through us for his glory.
Let's pray: Lord Jesus Christ, you have chosen me to be your priest. Thank you that you choose and ordain me as your priest. Forgive me all my sin. May I be your good and worthy priest in serving you and others now and forever. Amen.
Kredit foto: Ilustrasi (Ist)