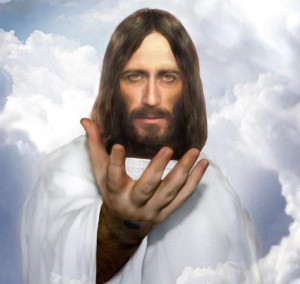 MY daily reflection and prayer:
Thursday, July 16, 2015
Fifteenth Week in Ordinary Time
Dear my friends,
Here is the Gospel for us today according to Matthew 11:28-30
Jesus Christ says, "Come to me, all who labor and are heavy laden, and I will give you rest. Take my yoke upon you, and learn from me; for I am gentle and lowly in heart, and you will find rest for your souls. For my yoke is easy, and my burden is light."
This is the Gospel of the Lord. Praise to you Lord Jesus Christ.
***
WHAT does Jesus mean when he says, "Take my yoke upon you… For my yoke is easy…"? In the time of Jesus, the Jews used the image of a yoke to express submission to God. So, by inviting us to take his yoke, Jesus wants us to submit to God as he did faithfully.
Jesus Christ invites us to be yoked with him. We have to unite our life with his life, our will with his will, and our heart with his heart. We are united with him in a relationship of love, trust, and obedience.
Jesus also offer us his loving help. He carries our burdens with us. Together with him, there is no burden is too heavy for it's given in love and carried in love.
In the Perpetual Adoration of the Eucharist, we come to Jesus Christ. We not only worship him but also yoke our lives with him. He then also carries our burdens with us and gives us his strength to follow in his way of love.
Let's pray: Lord Jesus Christ, (in the Perpetual Adoration) you offer us the joy of resting in your presence. We will walk daily with you along the path you have for us. May we embrace your way of love, grace, and freedom from the power of sin. We trust in your love and submit to your will now and forever. Amen.
Kredit foto: Ilustrasi (Ist)