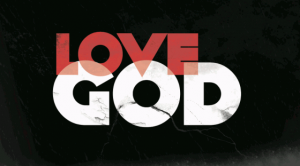 MY daily reflection and prayer: Saturday, 8 November 2014
Dear my friends,
Here is the Gospel for us today according to St. Luke 16:9-15
Jesus said to his disciples: "I tell you, make friends for yourselves with dishonest wealth, so that when it fails, you will be welcomed into eternal dwellings. The person who is trustworthy in very small matters is also trustworthy in great ones; and the person who is dishonest in very small matters is also dishonest in great ones.
If, therefore, you are not trustworthy with dishonest wealth, who will trust you with true wealth? If you are not trustworthy with what belongs to another, who will give you what is yours? No servant can serve two masters. He will either hate one and love the other, or be devoted to one and despise the other. You cannot serve God and mammon."
The Pharisees, who loved money, heard all these things and sneered at him. And he said to them, "You justify yourselves in the sight of others, but God knows your hearts; for what is of human esteem is an abomination in the sight of God."
This the Gospel of the Lord. Praise to You Lord Jesus Christ.
***
What is the relationship between money or unrighteous mammon with heavenly treasure and eternal life? In my previous reflection (Friday, 07/11/2014), we reflected Jesus exhortation to His disciples that they should be like the shrewd steward who used money generously to make friends and win for himself a secure and happy future (see Luke 16:1-9).
Today, we will reflect on God and "mammon". Mammon is material wealth or possessions or whatever tends to control our desires. Jesus teaches us not to be lovers of money (Luke 16:14) because it crowds out love of God and love of neighbor.
Jesus Christ wants us to have faith to Him only who can satisfy our desires and give us generous heart. He alone who has the power to set us free from greed and possessiveness. He is our Master. Our money, time, and possessions are precious resources and gifts from God. We can use them for ourselves alone or allow the love of the Lord to guide us in making good use of them for the benefit of others, especially those in need, and for the work of the Lord in advancing His kingdom.
In Perpetual Adoration of the Eucharist, we worship lovingly Jesus Christ who invites us to make Him the Master and Lord of our lives. He alone can satisfy the desires of our heart and transform us in His love. Let's ask the Lord to fill our heart with a spirit of generosity and joy in sharing what our have with others.
Let's pray: Lord Jesus Christ, may the fire of Your love burn in our heart that we may be wholly devoted to You above all else. Free us from greed and attachment to material things that we may be generous in using the gifts and resources You give us for Your glory and for the good of my neighbor, now and forever. Amen.
Girli Kebon Dalem
»̶•̵̭̌•̵̭̌✽̤̈̊•Ɓέяќǎђ•Đǎlєm•✽̤̥̈̊•̵̭̌•̵̭̌«̶
"abdi Dalem palawija"