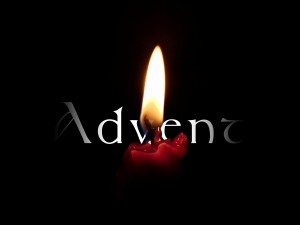 MY daily reflection and prayer: Sunday, November 30, 2014
Dear my friends, Here is the Gospel for us today according to St. Mark 13:33-37.
Jesus said to his disciples: "Be watchful! Be alert! You do not know when the time will come. It is like a man traveling abroad. He leaves home and places his servants in charge, each with his own work, and orders the gatekeeper to be on the watch. Watch, therefore; you do not know when the Lord of the house is coming, whether in the evening, or at midnight, or at cockcrow, or in the morning. May he not come suddenly and find you sleeping. What I say to you, I say to all: 'Watch!'"
This is the Gospel of the Lord. Praise to You Lord Jesus Christ.
***
Today we begin our Advent season. As we know it well, it is a time for rousing our minds and hearts for the Lord's coming. The Lord's day and judgment comes swiftly and unexpectedly. Jesus warns us to not be caught off guard when that day arrives. So He says: "Be watchful! Be alert! You do not know when the time will come!"
What does it mean? Jesus wants us that as His people we must watch for His will. We have to be continually seeking Him. No doubt, we are looking forward to the future because we know our Lord Jesus Christ will be pleased and will reward us for our vigilance. We are watching with hopeful expectation and vigilance for Christ's return.
How do we earnestly pray for the coming of God's kingdom, now and at the end of the world? Above all, we wait for it with excited anticipation. Jesus Christ expects us to watch in great anticipation for His return in glory at the end of this present age! He invites us to pray for the coming of His kingdom into our present lives and future as well.
Perpetual Adoration of the Eucharist is a way for us to be watching the Lord's coming. It's not a passive "wait and see what happens" but an active prayer. There, we watch for the Lord's action in our lives with expectant faith and with joyful hope.
Let's pray: Lord Jesus Christ, awaken our hearts and minds to receive Your word and to prepare for Your coming again. May we always be eager to receive Your word and be ready to meet You when You came again, now and forever. Amen.
Girli Kebon Dalem
»̶•̵̭̌•̵̭̌✽̤̈̊•Ɓέяќǎђ•Đǎlєm•✽̤̥̈̊•̵̭̌•̵̭̌«̶
"abdi Dalem palawija"
Majalah INSPIRASI, Lentera yang Membebaskan