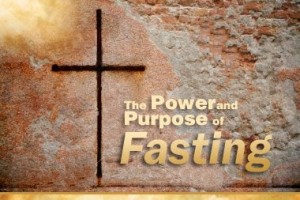 DEAR  my friends, here is the Gospel for us today according to St. Matthew 9:14-15
Then the disciples of John came to him, saying, "Why do we and the Pharisees fast, but your disciples do not fast?" And Jesus said to them, "Can the wedding guests mourn as long as the bridegroom is with them? The days will come, when the bridegroom is taken away from them, and then they will fast."
This is the Gospel of the Lord. Praise to you Lord Jesus Christ.
***
From the Gospel today we know that for Jesus' disciples there is both a time for rejoicing in the Lord's presence and celebrating his goodness and a time for seeking the Lord with humility, fasting, and mourning for sin. Jesus reminds us that there is a time for fasting and for humbling oneself in preparation for the coming of God's kingdom. It's a time for us to bear the cross of purification.
In the Gospel today, Jesus points to himself as the bridegroom and his disciples as the bridegroom's friends. It means that His presence makes us happy. To be in his presence is pure happiness. This is a time of great feasting and celebrating.
In Perpetual Adoration of the Eucharist we combine fasting and feasting, mourning for sin and glorifying his mercy by worshiping him. Let's hunger to know God more, to grow in his holiness, and to live the abundant life of grace he offers us by fasting and feasting faithfully.
Let's pray: Lord Jesus Christ, work upon us, draw us to your loveliness, let us love, let us run to you. May we bear the cross of purification now and forever. Amen.