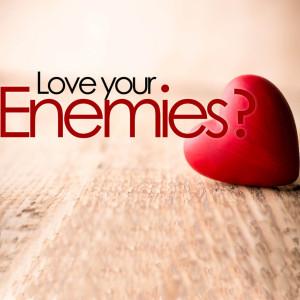 MY daily reflection and prayer:
Tuesday, June 16, 2015
Eleventh Week in Ordinary Time
Dear my friends,
Here is the Gospel for us today according to St. Matthew 5:43-48
Jesus Christ says, "You have heard that it was said, `You shall love your neighbor and hate your enemy.' But I say to you, Love your enemies and pray for those who persecute you, so that you may be sons of your Father who is in heaven; for he makes his sun rise on the evil and on the good, and sends rain on the just and on the unjust. For if you love those who love you, what reward have you? Do not even the tax collectors do the same? And if you salute only your brethren, what more are you doing than others? Do not even the Gentiles do the same? You, therefore, must be perfect, as your heavenly Father is perfect."
This is the Gospel of the Lord. Praise to you Lord Jesus Christ.
***
In the Gospel today Jesus Chrust wishes us to treat others even those who hate us with love, kindness and mercy. God the Father is good to the unjust as well as the just. His love embraces all human being.
Jesus Christ teaches us to seek the greatest good of others, even those who hate and abuse us. To those who are ungrateful towards us we must do the same kindness and mercy which God has shown to us.
Of course, it is easier to show kindness and mercy to our friend. It is much harder to do so to those who cause us harm. How can we possibly love them?
In the Perpetual Adoration of the Eucharist, we trust that with God all things are possible. He gives us power and grace to love our enemies. It has power to heal and to save us from destruction.
Let's pray: Lord Jesus Christ, you assure us of your love, mercy, and grace and invite us to follow in your way. May we grow in your love for God and for your neighbor that we are able to love even those who hate us now and forever. Amen.
Kredit foto: Ilustrasi (Ist)