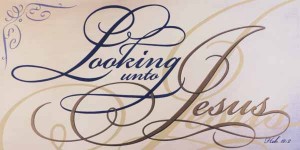 MY daily reflection and prayer:
Tuesday, March 24, 2015
The Fifth Week of Lent
Dear my friends,
Here is the Gospel for us today according to John 8:21-30
Again he said to them, "I go away, and you will seek me and die in your sin; where I am going, you cannot come." Then said the Jews, "Will he kill himself, since he says, `Where I am going, you cannot come'?" He said to them, "You are from below, I am from above; you are of this world, I am not of this world. I told you that you would die in your sins, for you will die in your sins unless you believe that I am he."
They said to him, "Who are you?" Jesus said to them, "Even what I have told you from the beginning. I have much to say about you and much to judge; but he who sent me is true, and I declare to the world what I have heard from him." They did not understand that he spoke to them of the Father.
So Jesus said, "When you have lifted up the Son of man, then you will know that I am he, and that I do nothing on my own authority but speak thus as the Father taught me. And he who sent me is with me; he has not left me alone, for I always do what is pleasing to him." As he spoke thus, many believed in him.
This is the Gospel of the Lord. Praise to you Lord Jesus Christ.
***
I will focus on this word of Jesus for our reflection and prayer today. Jesus says, "I go away, and you will seek me and die in your sin; where I am going, you cannot come." Again he says, "You are from below, I am from above; you are of this world, I am not of this world. I told you that you would die in your sins, for you will die in your sins unless you believe that I am he."
Truly, when Jesus spoke about going away, he was referring to his return in glory to his Father in heaven. In such context, Jesus warned us that if we continued to disobey God's word and reject him, we would shut ourselves off from God and die in our sins.
What does it mean? Jesus wants to warn us that God gives us time to turn to him and to receive his grace and pardon, but that time is right now. Do not be late to accept him. He calls us to turn our gaze and attention towards him.
Let's not try to hide ourselves from Jesus' presence with so many excuses that keep us from seeking him and listening to his voice. Let's look to Jesus and listen to his word of life and truth, then we will find the way to lasting peace and joy with God.
In Perpetual Adoration of the Eucharist, we try to seek and worship Jesus Christ who invites us to accept him as the Way, the Truth, and the Life. Our time here in this present world is very short and limited, but how we live it today has very long consequences not only for the present moment but also for our eternal destiny.
Let's pray: Lord Jesus Christ, grant us your grace that we joyfully seek you in our daily lives. May we find you and trust into your will. Sanctify us, our hearts, minds and bodies, so that all our thoughts, words and deeds may be according to your will forever and ever. Amen.
Photo credit: Ist