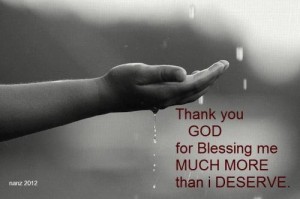 MY daily reflection and prayer.  Thursday, August 21, 2014
"Everything is ready, come!" (Matius 22:4)
Jesus invites us to come in His wedding party as a sign of God's Kingdom. What does it mean? What is the meaning of a wedding party in telling us about God's Kingdom?
As we know, in the Scriptures, heaven is discribed as the wedding celebration and royal feast given by the King for his newly-wed son and bride. In heaven, we celebrate the feast of all feasts in which the Lord of heaven and earth invites us to the most important banquet of all.
The Catholic Church teaches us that She is His bride. And we are the members of Christ's own body, His bride the church!
Let's read the last book in the Bible ends which proclaims an invitation to the wedding feast of the Lamb – the Lord Jesus who offered His life as an atoning sacrifice for our sins. He now reigns as King of Kings and Lord of Lords. The Spirit and the Bride say, Come! (Revelations 22:17). To this invitation, there is no other answer except to say, "Yes. I come quickly!" (Revelations 22:20).
Jesus invites us to be His friends. He wants us to be united with Himself in His heavenly kingdom of peace and righteousness. Jesus wants us to share in the joy of His Kingdom of heaven.
Jesus also shows to us that God's grace is a free gift, but it is an awesome responsibility as well.
Jesus invites us as His friends to His heavenly banquet that we may celebrate with Him and share in His joy. Let's to be ready to feast at the Lord's banquet table that we may share in His joy.
Perpetual Adoration of the Eucharist is a moment for us to share in His joy and to participate in the feast at the Lord's banquet table. There we are able to enjoy His love and presence not by eating but worshiping Him.
Lord Jesus Christ, You are our joy and strength. May we always know the joy of living in your presence and grow in the hope of seeing you face to face in your everlasting Kingdom of heaven in Perpetual Adoration of th Eucharist now and forever. Amen.
SALAM TIGA JARI: Persatuan Indonesia dalam Keragaman
Kredit foto: Ilustrasi (Courtesy of  Roselyatab)