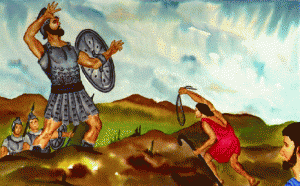 MY daily reflection and prayer: Thursday, March 5, 2015
The Second Week of Lent
Dear my friends,
Here is the Gospel for us today according to St. Luke 16:19-31
"There was a rich man, who was clothed in purple and fine linen and who feasted sumptuously every day. And at his gate lay a poor man named Lazarus, full of sores, who desired to be fed with what fell from the rich man's table; moreover the dogs came and licked his sores. The poor man died and was carried by the angels to Abraham's bosom. The rich man also died and was buried; and in Hades, being in torment, he lifted up his eyes, and saw Abraham far off and Lazarus in his bosom. And he called out, `Father Abraham, have mercy upon me, and send Lazarus to dip the end of his finger in water and cool my tongue; for I am in anguish in this flame.' But Abraham said, `Son, remember that you in your lifetime received your good things, and Lazarus in like manner evil things; but now he is comforted here, and you are in anguish. And besides all this, between us and you a great chasm has been fixed, in order that those who would pass from here to you may not be able, and none may cross from there to us.' And he said, `Then I beg you, father, to send him to my father's house, for I have five brothers, so that he may warn them, lest they also come into this place of torment.' But Abraham said, `They have Moses and the prophets; let them hear them.' And he said, `No, father Abraham; but if someone goes to them from the dead, they will repent.' He said to him, `If they do not hear Moses and the prophets, neither will they be convinced if someone should rise from the dead.'"
This is the Gospel of the Lord. Praise to you Lord Jesus Christ.
***
While waiting for the meeting of the working visitation and comparative study of Forum Pembauran Kebangsaan (FPK, Nationality Assimilation/Brotherhood Forum) from East Kalimantan at Kesbanglinmas Semarang (Tuesday 03/03/2015), I read the daily readings for today (Thursday 05/03.2015) and write this reflection for us. What the prophet Jeremiah tells that whoever relies on God will not be disappointed when everything around us dries up. God will not only be our consolation, but also our inexhaustible source of hope and joy. The question is what sustains us when trials and affliction come to our lives? Do we rely on God in our lives?
In the Gospel, we read that Jesus' parable about the afflictions of the poor man Lazarus gives us a guidance to rely on God. As we read, in this story, Jesus paints a dramatic scene of contrasts between riches and poverty, heaven and hell, compassion and indifference, inclusion and exclusion.
The Gospel records that Lazarus is not only poor, but also sick. Even he is unable to fend for himself. He is described lays at the gates of the rich man's house. The dogs which licks his sores probably also steal the little bread he has for himself. It makes him more suffering. The rich man treats him with indifference, until Lazarus finds his fortunes reversed at the end of his life! The rich man lose all what he has in the end, while Lazarus receives back many times more what he has not before.
As we know it well, the name Lazarus means God is my help. Lazarus does not lose hope in God, although he is misfortune and suffering in his life. In the contrary, the rich man not only has everything he needs, but also selfishly spends all he has on himself. But unfortunately he lose sight of God and the treasure of heaven because he is preoccupied with seeking happiness in material things. He serves wealth rather than God. In the end the rich man became a beggar to Lazarus, the poor.
In Perpetual Adoration of the Eucharist, let's learn from the life of Lazarus. While worshipping Jesus Christ, we want to have the joy and freedom of possessing God as our true and lasting treasure. We believe that when we put our hope and security in God we will not be disappointed.
Let's pray: Lord Jesus Christ, you are our joy and treasure. Make us rich in the things of heaven and give us a generous heart that we may freely share with others the spiritual and material treasures you have given to all of us now and forever. Amen.