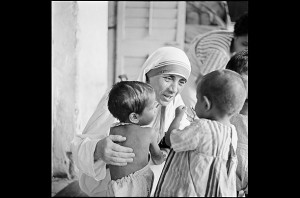 MY daily reflection and prayer: Tuesday November 11, 2014
Dear my friends,
Here is the Gospel for us today, according to St. Luke 17:7-10
Jesus said to the Apostles: "Who among you would say to your servant who has just come in from plowing or tending sheep in the field, 'Come here immediately and take your place at table'? Would he not rather say to him, 'Prepare something for me to eat. Put on your apron and wait on me while I eat and drink. You may eat and drink when I am finished'? Is he grateful to that servant because he did what was commanded? So should it be with you. When you have done all you have been commanded, say, 'We are unprofitable servants; we have done what we were obliged to do.'"
This is the Gospel of the Lord. Praise to You Lord Jesus Christ.
***
Based on the Gospel proclaimed to us today, let's ask ourselves: Are we ready to give the Lord our best, regardless of what it might cost us? Sometimes we think and say, "I will give only what is required and no more!" But we must realize that we are called to serve God and neighbor selflessly and generously.
Jesus teaches us that we must regard ourselves as God's servants, just as Jesus came "not to be served, but to serve" (Matthew 20:28). So we must do the best for Him. The love of God compels us to give our best for Him.
From the Gospel we know that God honors the faithful servant who loves and serves others generously. He is ever ready to work in and through us for His glory and for our love one another. We must do the best.
He compels us to give Him and other our best! And after having done our best, we have to realize that we have simply done our duty. Why? Because God loves us without measure. We can never outmatch God in doing good and showing love.
In Perpetual Adoration of the Eucharist, we worship Jesus who wants us to understand that service of God and of neighbor. He expects us to give Him the worship and praise which is His due. Surely, He gladly accepts the free-will offering of our lives to Him and to His service.
Let's pray: Lord Jesus Christ, fill our heart with love, gratitude and generosity. Make us faithful servants for You. May we generously pour out our lives in loving service for You and for others, just as You have so generously poured Yourself out in love for us, now and forever. Amen.
Girli Kebon Dalem
Photo credit: Mother Teresa (Ist)