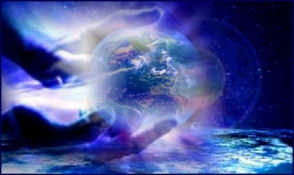 MY daily reflection and prayer: Thursday, October 16, 2014
Dear my friends,
Here is the Gospel for us today, according to St. Luke 11:47-54.
The Lord said: "Woe to you who build the memorials of the prophets whom your fathers killed. Consequently, you bear witness and give consent to the deeds of your ancestors, for they killed them and you do the building. Therefore, the wisdom of God said, 'I will send to them prophets and Apostles; some of them they will kill and persecute' in order that this generation might be charged with the blood of all the prophets shed since the foundation of the world, from the blood of Abel to the blood of Zechariah who died between the altar and the temple building.
Yes, I tell you, this generation will be charged with their blood! Woe to you, scholars of the law! You have taken away the key of knowledge. You yourselves did not enter and you stopped those trying to enter." When Jesus left, the scribes and Pharisees began to act with hostility toward him and to interrogate him about many things, for they were plotting to catch him at something he might say.
This is the Gospel of the Lord. Praise to You Lord Jesus Christ.
***
The Gospel is, to some extent, the one spiritual and exclusive lens through which we can view everything in our lives. Today, we can view how God's wisdom is able to free us from being double-minded and spiritually blind in Jesus Christ.
has sent Jesus to open our ears to hear and understand His word and intention for our lives. He personifies the voice of God, even the presence of God Himself. He speaks for God.
Jesus is the key of knowledge that opens God's kingdom for us. Jesus is the key of heaven to those who accept Him as Lord and Savior. He is the wisdom of God and source of everlasting life.
In Perpetual Adoration of the Eucharist we ask humility that helps us to be receptive to Jesus as God's wisdom.
We surrender our lives to God who is ever ready to speak His word to us and to give us true wisdom.
Let's pray: Lord Jesus Christ, thank You, we may know You as the greatest teacher of the fullness of life that is the love of the Father. You are my Lord and Savior. Grant us a heart; meek and humble like Yours, now and forever. Amen.
Pastoran Sanjaya Muntilan
»̶•̵̭̌•̵̭̌✽̤̈̊•Ɓέяќǎђ•Đǎlєm•✽̤̥̈̊•̵̭̌•̵̭̌«̶
"abdi Dalem palawija"
Majalah INSPIRASI, Lentera yang Membebaskan
Komisi Hubungan Antaragama dan Kepercayaan Keuskupan Agung Semarang
Photo credit: Ilustrated (Kenbirks)