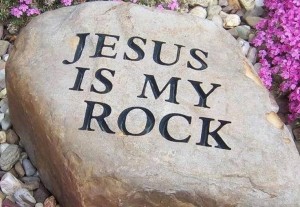 MY daily reflection and prayer:
Friday, March 20, 2015: The Fourth Week of Lent
Dear my friends,
Here is the Gospel for us today according to St. John 7:1-2, 10, 25-30
After this Jesus went about in Galilee; he would not go about in Judea, because the Jews sought to kill him. Now the Jews' feast of Tabernacles was at hand. But after his brothers had gone up to the feast, then he also went up, not publicly but in private. Some of the people of Jerusalem therefore said, "Is not this the man whom they seek to kill?
And here he is, speaking openly, and they say nothing to him! Can it be that the authorities really know that this is the Christ? Yet we know where this man comes from; and when the Christ appears, no one will know where he comes from."
So Jesus proclaimed, as he taught in the temple, "You know me, and you know where I come from? But I have not come of my own accord; he who sent me is true, and him you do not know. I know him, for I come from him, and he sent me." So they sought to arrest him; but no one laid hands on him, because his hour had not yet come.
This is the Gospel of the Lord. Praise to you Lord Jesus Christ.
***
St. John records in his Gospel that no one can be indifferent with Jesus for very long. What Jesus said and did, his miraculous signs and wonders, he did in the name of God, his Father.
Jesus not only claimed to be the Messiah, God's Anointed One. He also claimed to be in a unique relationship of sonship with God the Father and to know him as no one else did. To the Jews leaders, this was utter blasphemy. They could not accept his claims. So they wanted to stop him. St. John records that they sought to arrest Jesus; but no one laid hands on him, because his hour had not yet come.
What can we meditate from the Gospel today? First of all, we cannot be indifferent to the claims which Jesus makes on us. We can try to allow his word of truth to free us from our own sinful blindness, stubborn pride, and ignorance.
In Perpetual Adoration of the Eucharist, while worshipping him, we learn to accept all that Jesus has taught and done for us with faith and reverence. We trust in him for he had set us free from our sins through his death on the cross. He had sacrificed himself for the sake of our salvation.
Let's pray: Lord Jesus Christ, you are the light of our minds. You are the joy of our hearts. You are the strength of the our wills. Grant us so to know you, that we may truly love you, and that we may fully serve you, whom to serve is perfect freedom, in your name now and forever. Amen.
Photo credit: Ist