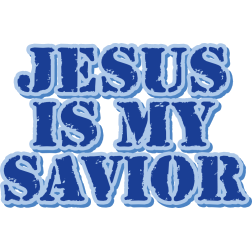 Monday, August 11th 2014
My daily reflection and prayer
JESUS  said to His disciples, "The Son of Man is to be handed over to men, and they will kill him, and he will be raised on the third day" (Matthew 17:23).
By saying this word to the disciples Jesus wants to declare who He is. He is our savior, the only! He does not oly predict His death and triumph over the grave but also proclaim that His death and triumph over the grave are the way to salvation.
Jesus should be put to death but he would be raised on the third day. He would be rejected and killed. He should be crucified for us.
Why must Jesus be rejected and killed if He is the Messiah? Of course, in Hebrew perspectif,  God has promised that his Anointed One – that is the Messiah – would deliver his people from their oppression. The Messiah would establish a kingdom of peace and justice.
It's very true! But for implementing this purpose, Jesus should be rejected and killed, but would be raised again on the third day.
As the prophet Isaiah had foretold Jesus would be called the "Suffering Servant". It means that God makes atonement for sins through His suffering and death (see Isaiah 53).
What the Prophet Isaiah foretold would be fulfilled in Jesus to whom St. John the Baptist describes Him as "the Lamb of God who takes away the sin of the world" (John 1: 29, Isaiah 53:6-7).
Now, we believe that Jesus offers up His life for us on the cross for paying the price for our redemption with his blood. In His death and ressurextion, Jesus offers freedom and victory over sin and death for us. He comes to rescue us from sin. He restores us to fulness of life with our heavenly Father.
Jesus Christ, the Lord, offers us true freedom and peace which no one can take from us. He is my savior. He is your savior as well. He is our savior, the only one in this world.
In the Perpetual Adoration of the Eucharist, we enjoy out togetherness with Jesus, our savior. It makes me so powerful in my weakness.
Let's pray: Lord Jesus Christ, thanks be to God for your death brings true life and freedom for us. May we always walk in the freedom and power of your love and truth and reject whatever is contrary to your will for our lives, now and forever. Amin.
God bless you!
SALAM TIGA JARI: Persatuan Indonesia dalam Keragaman