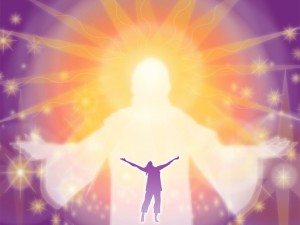 MY daily reflection and prayer:
Thursday, March 12, 2015
The Third Week of Lent
Dear my friends,
Here is the Gospel for us today according to St. Luke 11:14-23
Now he was casting out a demon that was dumb; when the demon had gone out, the dumb man spoke, and the people marveled. But some of them said, "He casts out demons by Beelzebub, the prince of demons"; while others, to test him, sought from him a sign from heaven.
But he, knowing their thoughts, said to them, "Every kingdom divided against itself is laid waste, and a divided household falls. And if Satan also is divided against himself, how will his kingdom stand? For you say that I cast out demons by Beelzebub. And if I cast out demons by Beelzebub, by whom do your sons cast them out? Therefore they shall be your judges.
But if it is by the finger of God that I cast out demons, then the kingdom of God has come upon you. When a strong man, fully armed, guards his own palace, his goods are in peace; but when one stronger than he assails him and overcomes him, he takes away his armor in which he trusted, and divides his spoil. He who is not with me is against me, and he who does not gather with me scatters.
This is the Gospel of the Lord. Praise to you Lord Jesus Christ.
***
Each one of us has the struggle between choosing to do good or evil, yielding to our will or God's will, God's way or our way. It cannot be won by our human strength or our will-power alone. We must realize that our enemy, the devil, conspires with the world and our flesh, to lead us into hurtful and sinful desires.
Thanks to the Lord that God offers us grace and protection if we are willing to obey his word and resist the devil. As being said by the prophet Jeremiah in the first reading, "Obey my voice and walk in all the way that I command you, that it may be well with you" (Jeremiah 7:23).
The Psalmist prays, "Because you have made the Lord your refuge, the Most High your habitation, no evil shall befall you, no scourge come near your tent. For he will give his angels charge of you to guard you in all your ways (Psalm 91:9-11). We can also recite this prayer in our lives.
In the Gospel today we meet Jesus Christ who casts out demon that caused dumb. Along his public ministry, he brings freedom to many who are troubled and oppressed by the work of evil spirits. He himself has encountered personal opposition and battled with Satan when he was put to the test in the wilderness just before his public ministry. But, he has overcame the evil one through his obedience to the will of his Father.
Unfortunately, some of the Jewish leaders reacted vehemently to Jesus' exorcisms and they opposed him with malicious slander. They assumed that Jesus had to be in league with Satan. So, they said, "He casts out demons by Beelzebub, the prince of demons." It seems that they attributed Jesus' power to Satan rather than to God.
Jesus answers their charge by asserting his power and authority to cast out demons as a clear demonstration of the reign of God. It means that God's power is clearly at work in the exorcisms which Jesus performed and they give evidence that God's kingdom has come in the world.
In Perpetual Adoration of the Eucharist, we worship Jesus Christ, the Master of our lives. There we learn to obey hos voice and walk in all his way. It may be well with us. By adoring him, we also want to live in freedom from sin and Satan, that our lives will be occupied by his love, peace and harmony. May the Lord Jesus Christ be the Master of our lives, hearts, minds, and wills.
Let's pray: Lord Jesus Christ,  grant us patience in troubles, humility in comforts, constancy in temptations, and victory over all our spiritual enemies. During this Lenten, grant us sorrow for our sins, thankfulness for your benefits, fear of your judgment, love of your mercies, and mindfulness of your presence; now and for ever"  (modified from the prayer of John Cosin, 30/9/1594-15/1/1672).
Photo credit: Ist