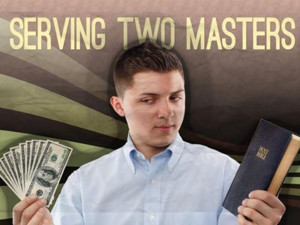 MY daily reflection and prayer:
Saturday, June 20, 2015
Eleventh Week in Ordinary Time
Dear my friends,
Here is the Gospel for us today according to St. Matthew 6:24-34
Jesus Christ says, "No one can serve two masters; for either he will hate the one and love the other, or he will be devoted to the one and despise the other. You cannot serve God and mammon. Therefore I tell you, do not be anxious about your life, what you shall eat or what you shall drink, nor about your body, what you shall put on. Is not life more than food, and the body more than clothing? Look at the birds of the air: they neither sow nor reap nor gather into barns, and yet your heavenly Father feeds them. Are you not of more value than they? And which of you by being anxious can add one cubit to his span of life? And why are you anxious about clothing? Consider the lilies of the field, how they grow; they neither toil nor spin; yet I tell you, even Solomon in all his glory was not arrayed like one of these. But if God so clothes the grass of the field, which today is alive and tomorrow is thrown into the oven, will he not much more clothe you, O men of little faith? Therefore do not be anxious, saying, `What shall we eat?' or `What shall we drink?' or `What shall we wear?' For the Gentiles seek all these things; and your heavenly Father knows that you need them all. But seek first his kingdom and his righteousness, and all these things shall be yours as well. Therefore do not be anxious about tomorrow, for tomorrow will be anxious for itself. Let the day's own trouble be sufficient for the day."
This is the Gospel of the Lord. Praise to you Lord Jesus Christ.
***
The Gospel today is started with these words of Jesus, "No one can serve two masters; for either he will hate the one and love the other, or he will be devoted to the one and despise the other. You cannot serve God and mammon." What does the expression "serving two masters" mean?
Jesus Christ wants to remind us that we may not be divided within ourselves. Serving to masters make us be of two minds. Serving to masters means to live in two opposing will. We face the two opposing standards, that is following God or Mammon.
God is our spiritual wealth, the greatest treasure of us. He gives us a way of true happiness not as the world's standards of success and happiness. Mammon is material wealth, possessions, and whatever tends to control our appetites and desires.
In such context, we then ask ourselves, "Who and what is the master in charge of our lives?" It is whatever governs our thought-life, shapes our ideals, and controls the desires of our heart and the values we choose to live by. So, who is our master? God or mammon?
In the Perpetual Adoration of the Eucharist, we worship Jesus Christ, The Only One Master, who has the power to set us free from slavery to sin, fear, pride, and greed. Jesus Christ is our Master who save us from all fear and anxiety.
Let's pray: Lord Jesus Christ, free us from needless worries. Help us to put our trust in you only. May our concern be for your glory and your kingdom of peace and righteousness now and forever. Amen.
Kredit foto: Ilustrasi (Ist)