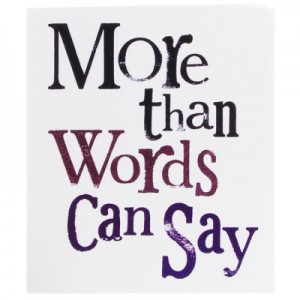 MY daily reflection and prayer:
 Saturday, March 7, 2015
T
The Second Week of Lent
Dear my friends,
Here is the Gospel for us today according to St. Luke 15:1-3,11-32
Now the tax collectors and sinners were all drawing near to hear him. And the Pharisees and the scribes murmured, saying, "This man receives sinners and eats with them."
So he told them this parable:
And he said, "There was a man who had two sons; and the younger of them said to his father, `Father, give me the share of property that falls to me.' And he divided his living between them. Not many days later, the younger son gathered all he had and took his journey into a far country, and there he squandered his property in  loose living.
And when he had spent everything, a great famine arose in that country, and he began to be in want. So he went and joined himself to one of the citizens of that country, who sent him into his fields to feed swine. And he would gladly have fed on the pods that the swine ate; and no one gave him anything.
But when he came to himself he said, `How many of my father's hired servants have bread enough and to spare, but I perish here with hunger! I will arise and go to my father, and I will say to him, "Father, I have sinned against heaven and before you; I am no longer worthy to be called your son; treat me as one of your hired servants."' And he arose and came to his father.
But while he was yet at a distance, his father saw him and had compassion, and ran and embraced  him and kissed him. And the son said to him, `Father, I have sinned against heaven and before you; I am no longer worthy to be called your son.'
But the father said to his servants, `Bring quickly the best robe, and put it on him; and put a ring on his hand, and shoes on his feet; and bring the fatted calf and kill it, and let us eat and make merry; for this my son was dead, and is alive again; he was lost, and is found.' And they began to make merry.
"Now his elder son was in the field; and as he came and drew near to the house, he heard music and dancing. And he called one of the servants and asked what this meant. And he said to him, `Your brother has come, and your father has killed the fatted calf, because he has received him safe and sound.' But he was angry and refused to go in.
His father came out and entreated him, but he answered his father, `Lo, these many years I have served you, and I never disobeyed your command; yet you never gave me a kid, that I  might make merry with my friends. But when this son of yours came, who has devoured your living with harlots, you killed for him the fatted calf!' And he said to him, `Son, you are always with me, and all that is mine is yours. It was fitting to make merry and be glad, for this your brother was dead, and is alive; he was lost, and is found.'"
This is the Gospel of the Lord. Praise to you Lord Jesus Christ.
***
The story about the prodigal son makes us know that God does not abandon us, even if we turn our backs on him after our sins. We are also able to learn on how we can love someone who turns their back on us and we still forgive them from our heart. 
Let's focus on the father who does not need to speak words of forgiveness to his prodigal son. His actions speak more loudly and clearly than his words that he has forgiven his prodigal son! He gives him the best robe, the ring, and shoes. Even he celebrates the festive banquet for him with the fatted calf. All of these symbolize the new life that is pure, worthy, and joyful. It is the new life of anyone who returns to the merciful God.
In this parable we find Jesus Christ who gives us a vivid picture of God and what God is like. God is truly kinder than us. He does not lose hope or give up when we stray in our sins. He rejoices in finding us, the lost and in welcoming us home.
In Perpetual Adoration of the Eucharist we find the merciful God in Jesus Christ we are worshipping. There we find the joy of repentance and the restoration of relationship as a son or daughter of our heavenly Father. We also then learn to forgive each other not by our words but in our works.
Let's pray: Lord Jesus Christ, may we never doubt your love nor take for granted the mercy you have shown to us. Fill us with your transforming love that we may be merciful each other as you are merciful now and forever. Amen.
Photo credit: Ist