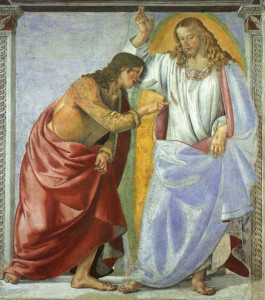 MY daily reflection and prayer:
Friday, July 3, 2015
Feast of St. Thomas, Apostle
Dear my friends,
Here is the Gospel for us today according to John 20:24-29
Now Thomas, one of the twelve, called the Twin, was not with them when Jesus came. So the other disciples told him, "We have seen the Lord." But he said to them, "Unless I see in his hands the print of the nails, and place my finger in the mark of the nails, and place my hand in his side, I will not believe." Eight days later, his disciples were again in the house, and Thomas was with them. The doors were shut, but Jesus came and stood among them, and said, "Peace be with you." Then he said to Thomas, "Put your finger here, and see my hands; and put out your hand, and place it in my side; do not be faithless, but believing." Thomas answered him, "My Lord and my God!" Jesus said to him, "Have you believed because you have seen me? Blessed are those who have not seen and yet believe."
This is the Gospel of the Lord. Praise to you Lord Jesus Christ.
***
TODAY is the feast of St. Thomas' faith. What is the important thing of this feast for us? St. Thomas, one of Jesus' apostle is known negatively as a pessimist and scepticist.
On this moment let's find other side of his faith. St. John notes in his Gospel, when Jesus wanted to go to visit Lazarus after receiving news of his illness, St. Thomas said to the disciples, "Let us also go, that we may die with him" (John 11:16). Here we see how he has a brave heart to die with Jesus.
In fact, he loves Jesus deeply as the Lord although he sometime also lacked the courage to stand with Jesus in his passion and crucifixion. After Jesus' death, he made a mistake of withdrawing from the other apostles. He doubted his own fellow apostles who testified that Jesus had risen.
When Jesus finally made his presence known to him and reassured him that he had indeed overcome death and risen again, St. Thomas answered him, "My Lord and my God!" He recognized Jesus Christ not only as his Master, but he also believed and exclaimed that Jesus was truly Lord and truly God!
In the Perpetual Adoration of the Eucharist we learn from St. Thomas to change our attitude from a pessimist and scepticist to be a worshipper of Jesus Christ as the truly Lord and truly God. There we want to recognize abd worship the presence of the risen Jesus Christ in our personal lives.
Let's pray: Lord Jesus Christ, through the gift of faith, enable us to proclaim that you are our personal Lord and our God. You has died and risen that we, too, might have new life in you. May we love and worship you and to trust in your life-giving word now and forever. Amen.
Kredit foto: Ilustrasi (Ist)