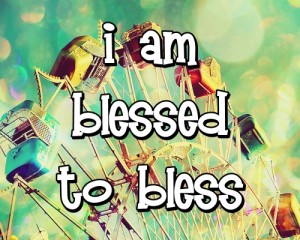 MY daily reflection and prayer:
Thursday, October 30, 2014
Dear my friends,
Here is the Gospel for us today, according to St. Luke 13:31-35.
Some Pharisees came to Jesus and said, "Go away, leave this area because Herod wants to kill you." He replied, "Go and tell that fox, 'Behold, I cast out demons and I perform healing today and tomorrow, and on the third day I accomplish my purpose. Yet I must continue on my way today, tomorrow, and the following day, for it is impossible that a prophet should die outside of Jerusalem.'
"Jerusalem, Jerusalem, you who kill the prophets and stone those sent to you, how many times I yearned to gather your children together as a hen gathers her brood under her wings, but you were unwilling! Behold, your house will be abandoned. But I tell you, you will not see me until the time comes when you say, Blessed is he who comes in the name of the Lord."
This is the Gospel of the Lord. Praise to You Lord Jesus Christ.
***
Let us focus on this verse "Blessed is he who comes in the name of the Lord." Who is coming in the name of the Lord and who is being blessed?
First of all it is about Jesus. He has come and has been with us. He dwells among us. He invites us to accept Him with our faith. Blessed is He who comes in the name of the Lord.
He has come to world to save us and free us from the power of sin, evil and death. He has come to set us free from sin and to give us new life.
Jesus longs for saving us. He compares His longing for us with a mother hen gathering her chicks under her protective wings. As written in Psalm 91: He will cover us with His pinions, and under His wings we will find refuge (ref. Psalm 91:4).
In Perpetual Adoration of the Eucharist, we accept and worship Jesus Christ, the Savior. There we open the door of our heart to the Lord Jesus Christ. He is the way for each of us to have direct access to God who adopts us as His children and who makes His home with us. Let's make room for the Lord in our life.
Let's pray: Lord Jesus Christ, You are longing to save us and grant us Your love. You are knocking at the door of our heart and wish to enter into a close personal relationship with us. You are the Blessed who comes in the name of God, the Father for us. We place all our trust and hope in You. Come make Your home with us. Fill our heart with love and mercy for others, now and forever. Amen.
Pastoran Sanjaya Muntilan
»̶•̵̭̌•̵̭̌✽̤̈̊•Ɓέяќǎђ•Đǎlєm•✽̤̥̈̊•̵̭̌•̵̭̌«̶
"abdi Dalem palawija"
Majalah INSPIRASI, Lentera yang Membebaskan
Komisi Hubungan Antaragama dan Kepercayaan Keuskupan Agung Semarang