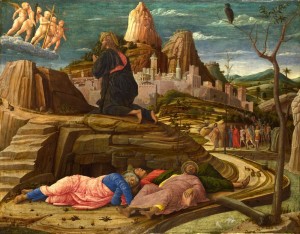 MY daily reflection and prayer: Saturday, November 29, 2014
Dear my friends,
Here is the Gospel for us today according to St. Luke 21:34-36.
Jesus said to his disciples: "Beware that your hearts do not become drowsy from carousing and drunkenness and the anxieties of daily life, and that day catch you by surprise like a trap. For that day will assault everyone who lives on the face of the earth. Be vigilant at all times and pray that you have the strength to escape the tribulations that are imminent and to stand before the Son of Man."
This is the Gospel of the Lord. Praise to You Lord Jesus Christ.
***
Jesus Christ wants our hearts for Him and for His kingdom of peace, joy, and righteousness. He offers us true freedom – freedom from the power of sin and wasted life, and freedom from our unruly desires and disordered passions such as making food, drink or anything else our master rather than our servant. He wants our hearts to be ruled by one thing only: His love and truth which enables us to choose whatever is good and to reject whatever is evil and harmful for us.
But we realize that our hearts can be weighed down by so many different things, such as greed, gluttony, drunkenness, and so many other harmful addictions and sinful habits. We can fall asleep spiritually if we allow other things to distract us from the reality of God and His kingdom. It is very easy to get caught up in the things of the present moment or to be weighed down with anxious cares and concerns.
In Perpetual Adoration of the Eucharist, we try to offers our struggles, weaknesses, and shortcomings. We adore Jesus Christ who assures us that we do not need to carry our burdens alone nor struggle without His help. There, He is always very present and ready to give us whatever strength, guidance, and help we need to fight temptation and to stay the course which He has set for us.
Let's pray for God's strength and wisdom: Lord Jesus Christ, rouse our spirits to the truth that this world is passing away. Give us a lively faith, a joyful hope, and a fervent love to see You face to face when You return in glory, forever and ever. Amen.
On the way to Kudus and return back to Semarang again.
»̶•̵̭̌•̵̭̌✽̤̈̊•Ɓέяќǎђ•Đǎlєm•✽̤̥̈̊•̵̭̌•̵̭̌«̶
"abdi Dalem palawija"
Majalah INSPIRASI, Lentera yang Membebaskan