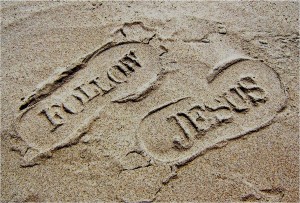 MY daily reflection and prayer: Friday, November 21, 2014:
Dear my friends,
Here is the Gospel for us today according to Luke19:45-48.
Jesus entered the temple area and proceeded to drive out those who were selling things, saying to them, "It is written, My house shall be a house of prayer, but you have made it a den of thieves." And every day he was teaching in the temple area. The chief priests, the scribes, and the leaders of the people, meanwhile, were seeking to put him to death, but they could find no way to accomplish their purpose because all the people were hanging on his words.
This is the Gospel of the Lord. Praise to You Lord Jesus Christ.
***
In Gospel today, we find two contrast reactions to Jesus. Despite the refusal and rejection of the religious leaders, the people who listen to Jesus teaching daily in the temple regard Him with great awe and respect. According to St. Luke "they hung upon Jesus' words" (Luke 19:48). They are hungry for God's words.
Do we hung upon His words too? The Lord wants to teach us His ways so that we may grow in holiness. He instructs us in love to lead us from the error of our sinful ways to His truth and justice. He calls us to be a holy people who worship Him with reverence and gratitude for His great mercy and kindness towards us.
In Perpetual Adoration of the Eucharist, we approach God's word with a humble attentive heart and with a willingness to be taught by the Lord. So, we are in a good place to allow God's word to change and transform us in the likeness of Christ. There, we allow God's word to transform us in His way of love and holiness.
Let's pray: Lord Jesus Christ, You open wide the door of Your house that we may enter confidently and worship You in the Holy Spirit. Help us to draw near to You with gratitude and joy for Your great mercy. May we always hung upon Your words and give You acceptable praise and worship in Perpetual Adoration of the Eucharist, forever and ever. Amen.
Girli Kebon Dalem
»̶•̵̭̌•̵̭̌✽̤̈̊•Ɓέяќǎђ•Đǎlєm•✽̤̥̈̊•̵̭̌•̵̭̌«̶
"abdi Dalem palawija"
Majalah INSPIRASI, Lentera yang Membebaskan
Komisi Hubungan Antaragama dan Kepercayaan Keuskupan Agung Semarang
Photo credit: Ilustrated (Two Friars)