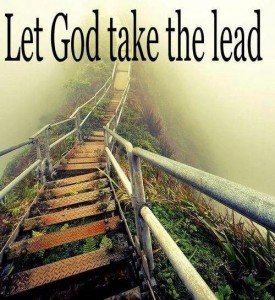 My daily reflection and prayer: Wednesday August 20, 2014
"Do you begrudge my generosity? So the last will be first, and the first last" (Matthew 20:16)
How are we able to contemplate today's Gospel based on this verse? "Do you begrudge my generosity? So the last will be first, and the first last!"
In fact, Jesus' parable is very clear to be contemplated. He invites us to always keep His generosity.
How easy for us to proud of ourselves! We may be satisfied of our works. We work so hard. But then, we fall prey to end up resentful, angry and listless.
In the case, we feel to be the first! And Jesus would remind us that the last will be first, and the first last! So, never feel to be the first before God. We are nothing before Him!
Let's be the last before Him. He, then, would lift us up! Only if we kept in His love and generosity would we enjoy His merciful heart and plentiful grace.
Let go and let God! That is the meaning of the parable of the laborers in the vineyard for me. We see in it the extraordinary generosity and compassion of God to anybody. Jesus teaches us that God is generous in opening the doors of his kingdom to all who will enter. To those who come at the first or at the last hour God would give the same reward. It is the same reward for all to be given.
Just one thing we should do. Work lovingly and joyfully for the opportunity to serve others. Jesus calls us to serve God and neighbor with generosity and joy, especially to those in need of our care and support.
In my mind and heart, Perpetual Adoration of the Eucharist is a time to enter into his vineyard in which we are able to serve God and our neighbor. There we find His power of love encourages us to serve Him joyfully. Perpetual Adoration Chapel would be open in 24 hours to everyone wants to meet, worship and serve Him in prayer.
Lord Jesus Christ, I want to serve You and my neighbor with a glad and generous heart, not looking for how much I can get but rather looking for how much I can give to You and others. Grant us Your power that we are always able to live this inspiration of life: let go and let God, now and forever. Amen.
SALAM TIGA JARI: Persatuan Indonesia dalam Keragaman.
Kredit foto: Tuhan memimpin jalan kehidupan (Courtesy of Lordfires)