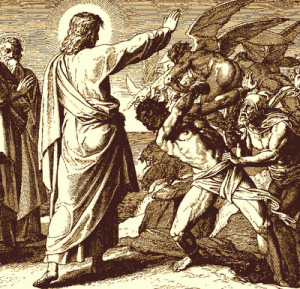 MY daily reflection and prayer: Monday, October 13, 2014
Dear my friends,
Here is the Gospel for us today, according to St. Luke 11:29-32.
While still more people gathered in the crowd, Jesus said to them, "This generation is an evil generation; it seeks a sign, but no sign will be given it, except the sign of Jonah. Just as Jonah became a sign to the Ninevites, so will the Son of Man be to this generation. At the judgment the queen of the south will rise with the men of this generation and she will condemn them, because she came from the ends of the earth to hear the wisdom of Solomon, and there is something greater than Solomon here.
At the judgment the men of Nineveh will arise with this generation and condemn it, because at the preaching of Jonah they repented, and there is something greater than Jonah here."
This is the Gospel of the Lord. Praise to You Lord Jesus Christ.
****
Jesus says in so many words that He is God's sign. The Jews demand "signs" from Jesus to authenticate His claims that He is really God's messengers. He claims that the Jews need no further evidence from heaven than His own person.
Religious leaders of the Jews do not accept the signs right before their eyes. They not only have rejected the message of John the Baptist but also Jesus. They reject Him as Messiah, God's Anointed One.
Jesus Christ has come to the world to set us free from slavery to sin. His life reveals that God searches us, not to condemn us, but to show us where we need His saving grace and help.
In Perpetual Adoration of the Eucharist we worship Jesus as God's sign of love. We seek Him with true repentance, humility, and the honesty to see our sins. There, He will transform us if we listen to His word and allow His Holy Spirit to work in our lives.
Let's pray: Oh, Lord Jesus Christ, please, renew our mind and increase our thirst for Your wisdom. Fill us with Your wisdom that we understand Your ways. Give us a heart that loves what is good and in accord with Your will, now and forever. Amen.
Girli Kebon Dalem
»̶•̵̭̌•̵̭̌✽̤̈̊•Ɓέяќǎђ•Đǎlєm•✽̤̥̈̊•̵̭̌•̵̭̌«̶
"abdi Dalem palawija"
Majalah INSPIRASI, Lentera yang Membebaskan
Komisi Hubungan Antaragama dan Kepercayaan Keuskupan Agung Semarang
Photo credit: Ilustrasi mengusir setan (Fr. Humberto)