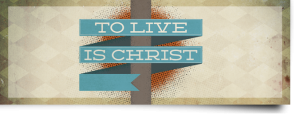 MY daily reflection and prayer:
Thursday, May 07, 2015
The Fifth Week of Easter
Dear my friends,
Here is the Gospel for us today according to John 15:9-11
Jesus says, "As the Father has loved me, so have I loved you; abide in my love. If you keep my commandments, you will abide in my love, just as I have kept my Father's commandments and abide in his love. These things I have spoken to you, that my joy may be in you, and that your joy may be full."
This is the Gospel of the Lord. Praise to you Lord Jesus Christ.
 ***
God the Father loves the world so much that he sent his Son, the Lord Jesus Christ, into the world, not to condemn it, but to redeem it from the curse of sin and death (John 3:16-17). The love of God the Father and his Son, Jesus Christ is a creative, life-giving love that produces immeasurable joy and lasting friendship for all who accept it. The love of God in Jesus Christ for us all cannot be destroyed by earthly power nor death.
Through Jesus' sacrifice on the cross, God offers forgiveness for all of our sins and failings. He calls us to love him above all else. So he says, "As the Father has loved me, so have I loved you; abide in my love."
We abide in his love for he loves us and we love him. Our love for him is a response to his exceeding mercy and kindness towards us. In God's love alone we find the fullness of abundant life, peace, and joy.
In Perpetual Adoration of the Eucharist, while worshipping Jesus Christ we abide in his love. There is no greater proof in love than the sacrifice of one's life for the sake of another. As Jesus Christ has proved his love by giving his life for us on the cross of Calvary, so we sacrifice our lives by adoring him. There also we prove our love for God and for one another.
Let's pray: Lord Jesus Christ, may we always grow in the joy and hope because of your love. Inflame our hearts with love for you that we do your ways with charity and compassion for our neighbor now and forever. Amen.
Photo credit: Ilustrated (Ist)